Buy 2 selected board games and get the third one for free!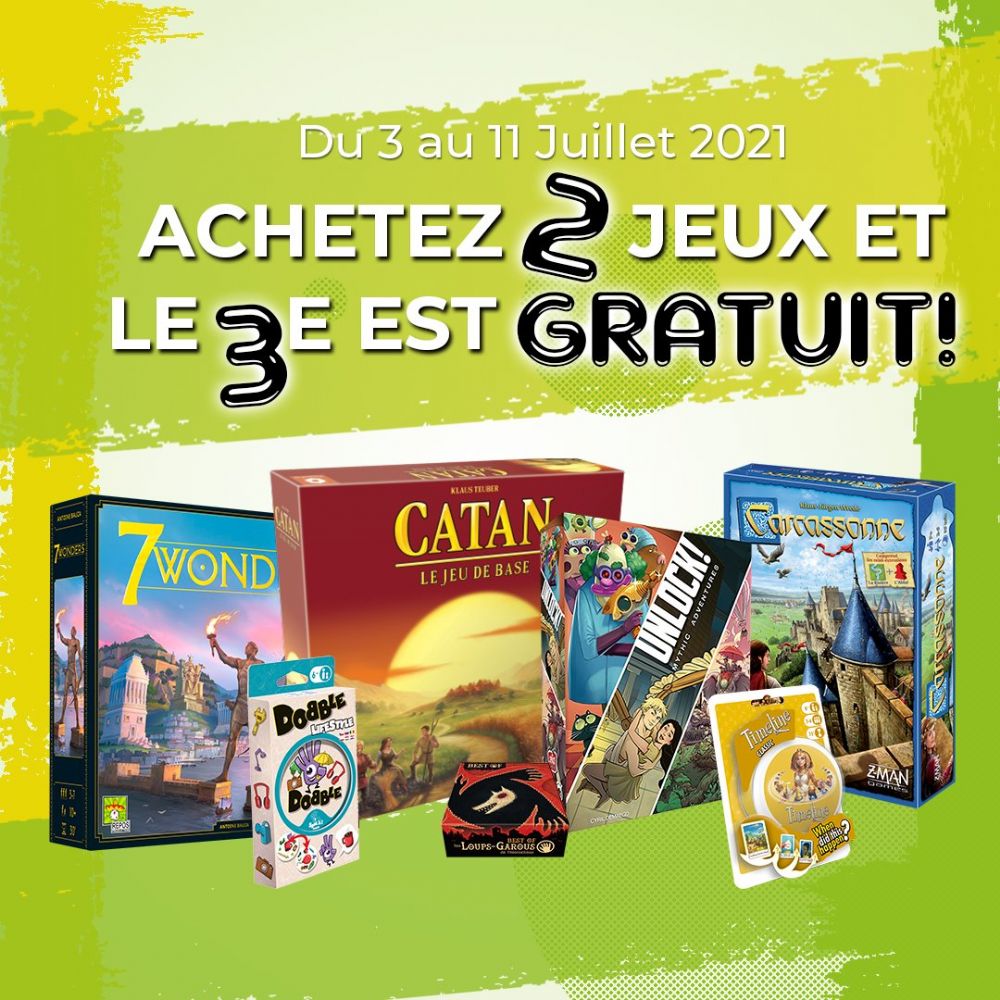 Treat yourself to celebrate the beginning of your vacation by enjoying our promotion : buy 2 selected Asmodee board games in-store and get the third one for free!
How long does this promotion last?
This promotion will last from July 3rd to July 11th 2021.
What board games are admissible?
All base games and expansions of the following brands:
Is this promotion available online?
No, this promotion is only available in-store, while supplies last.
Which board game will be free?
You will receive the cheapest game for free.
*This promotion can not be combined with any other promotion.
Mathieu
7/5/2021 11:43:23 AM