10 Reasons to fall in love with L'Imaginaire
10 Reasons to fall in love with L'Imaginaire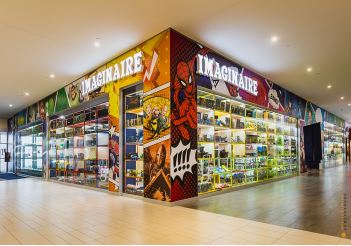 1. 1. Because the ambiance is unmatched
Walking into L'imaginaire isn't like walking into any ordinary store, its magical! The entire inventory is vigorously sorted, without losing the casual feeling of the environment. It's almost like taking a journey into a fantasy world, where dreams come true
2. 2. Because they have everything that you are looking for… even the things you didn't know you needed
To say Imaginaire's inventory is diversified is an understatement. No joke, the things they have in stock are sometimes so specific that you need the help of an employee just to make sure you didn't miss it. Which is a good thing…
3. 3. Because their employees are proficient, kind and experts
No employee at L'Imaginaire is bland, they are all passionate about their field of expertise. You are always in good hands when speaking with one of them, even is you can't name the Avengers or Harry Potter isn't your idol.
4. 4. Because they are avid collectors
L'Imaginaire isn't just for Children… they are for big kids too. Collectors of all ages that amass cards, coins, stamps, comics, figurines and books. Visit their website at Imaginaire.com, you will be impressed with their inventory. If you are a collector and don't already know them, its never too late to start!
5.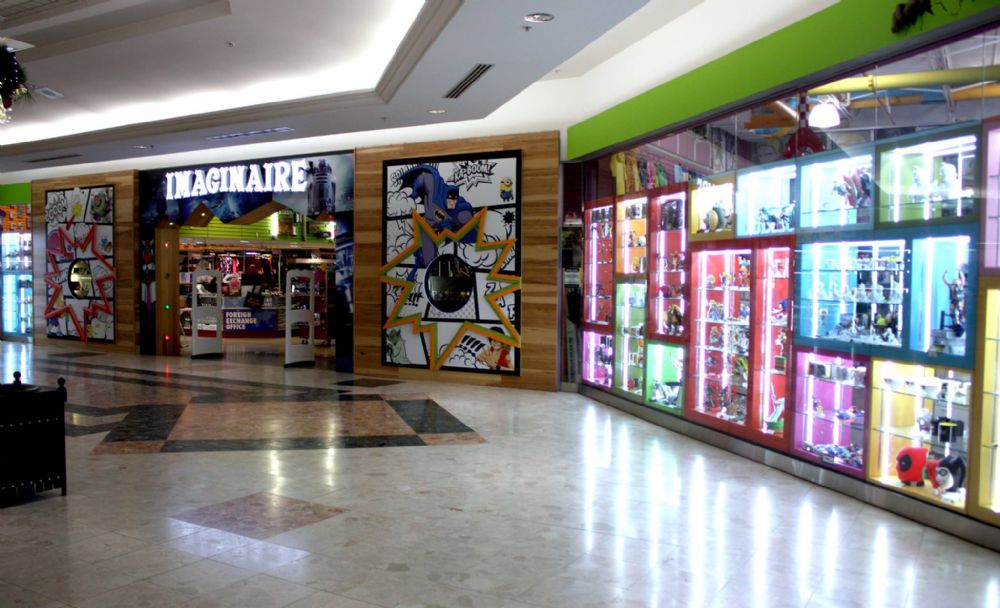 5. Because you like reading series
Is your thing Comics, Mangas, Comic Strips or Books? Imaginaire's Library has you covered! With their vast collection of reading material, you will find an endless stream of fictional stories to sink your proverbial teeth into for the rest of your days.
6. 6. Because you like to play as a family
Boardgames: L'Imagnaire has a ton of them! Their staff is well versed in the art of Boardgaming. They will be there to guide you to the perfect game, in your quest for quality family time.
7. 7. Because you like costumes
Are you the type of person that likes dressing up at other times than just Halloween? You're into Live Action Role Play, Medieval attires, Make-up or Chainmail? L'Imaginaire is there to suit your needs in ancient clothing and cosmetics, whether it be for a simple party or and epic battle!
8. 8. Because we can find unique clothes
Looking for a cap of YOUR favorite sports team? Or maybe a Zelda t-shirt? How about Harry Potter socks? All these things may be found at one convenient place: L'Imaginaire
9. 9. Because its accessible
Not only does their website offer free shipping to anywhere in Canada for purchases 59$ and up, before sales taxes, but it's also a friendly environment and accessible to all.
Casual or Competitive, L'Imaginaire is welcoming to all. Feel free to take part in one of their various organised events where you will be able to exchange with other adepts of your passion.
10. 10. Simply, L'Imaginaire
A place like this (stemming from a family business) is hard to describe with other words then just: L'Imaginaire. In order to meet real veterans of collection, exchange knowledge with them and learn from them, L'Imaginaire really is the only place for that.
7/18/2019 1:20:19 PM