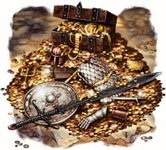 We specialize in collectors' items. We buy various rare collectables from individuals and other stores. Sell us YOUR treasures.
Below is the list of people you should contact if you are looking to sell your valuables:
---
European comics
Still have old Tintin or Asterix comics? Surely we could be interested. We are also looking for tie-in merchandise.
Contact Patrick Marleau.
Collectible card games
Whether it be Magic: The Gathering, Yu-Gi-Oh or Pokémon cards, we sell singles every day and are constantly in search of having a full inventory. See if we can help you turn your cards into CA$H!
Contact Guillaume.
Sports & Non-Sport Cards
Did you have Hockey cards when you were a kid, but are looking to get rid of them? If they date between 1910 and 1988 we are looking for them. Still collect them and you want to trade them in for cards to complete your sets? We would be happy to buy your special hockey cards from the years 2000 and up. Otherwise we are always in the market for complete sets (Hockey, Football, Baseball, Non-Sports cards before 1970) or various memorabilia.
Contact Yannick.
Comic Books
We are constantly in search of old original Spider-man, Batman and Superman comic books in English. Bring them in and see how much you can make by selling them.
Contact Jean-Michel
Figurines
What made you happy as a kid might as well make you some money. Star Wars, Transformers and Hot Toys, just to name a few, are some of the old classics that we are willing to purchase.
Contact Jean-Michel
Coins and Stamps
Essentially complete collections or series, but also rare coins and stamps along with old bills and limited edition pieces.
Contact Benoît or Mireille.